As the green carpet award were held three weeks ago in La Scala in Milan to close the fashion week, let's look back and learn more about sustainable fashion.
First, this event -the green carpet award- is brand new, since its first edition was held in 2017! It was partly organized by the founder of Eco-Age (Eco-Age is a specialist in sustainability and communications consultancy), Livia Fifth, to encourage and internationally recognize sustainable fashion. She benefited from the help of many well-known high-fashion houses, such as Valentino, Prada or Gucci, who were really committed to this event and disclosed their emerging green labels to raise awareness about sustainable fashion. It also aims at rehabilitating ancestral craftmanship, such as cobblery, which Italia is full of.
In a nutshell, one could say that beyond giving award, the goal really is to point fashion in the right path and initiate a real transition. To understand better the values and traditional approach this Green Carpet Award is about, let's look closer to three of the winners of this year: The cobblers of Ferragamo for the art of craftsmanship award; Suzy Menkes (International Editor for 21 international editions of Vogue online) for the visionary award; and Donatella Versace (artistic director for the Versace house) for the CNMI (Camera Nazionale della Moda Italiana, ie National Chamber of Italian Fashion) in recognition for sustainability award.
The cobblers of Ferragamo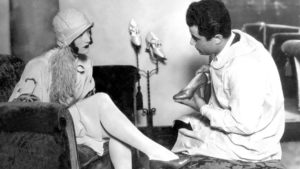 Ferragamo's history can easily be compared to a fairy tale: Salvatore Ferragamo, the founder of the house; studied shoemaking in Naples before emigrating to the US in 1914. He quickly become a shoemaker for the hollywoodian stars, such as Marylin Monroe. His strength relies in his pioneering designs (for instance the "cage heel" shoes) and the amazing comfort of the shoes, considering he studied anatomy at the university of southern California to achieve it. Then, after making his success in America, he came back to Italy in 1927, settling in Florence and opening his first workshop. Ferragamo even expanded his operation during the 1950s to a workforce of around 700 expert artisans that produced 350 pairs of handmade shoes a day.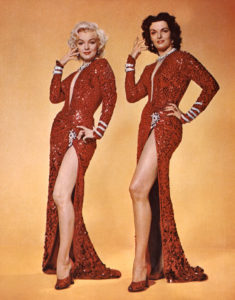 Today, the House really hold on to its history and this special craftsmanship and skills. Their cobbler's (and affiliates, since Ferragamo work in close collaboration with other workshops of high trained and skilled cobblers) won this year green carpet award for the art of craftsmanship, and one can see why since it takes hours to craft a pair of shoes. Nowadays, Ferragamo of course relies on machines but the house kept craftsmanship at the heart of their design process. By protecting this art and helping the transmission of skills between generations, they really commit themselves to sustainable fashion because they see it as a long process, something that's going to and should last and can always be improved. Hence the creation of their sustainability department, as you can see in the video: the house always tries to be more and more sustainable, which goes through the cobblers and their skills but also the use of innovative raw materials or a cleaner production line.
Watch the rest of the video here : https://www.youtube.com/watch?v=rvqlpgRDUXg&t=240s
Suzy Menkes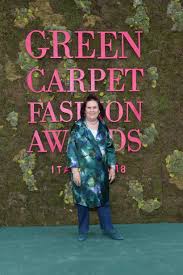 Being an international editor for the online editions of the most powerful and iconic fashion magazine in the world gives her lots of credits to weigh in in sustainable fashion. By being personally involved and believing sustainable fashion is the future of fashion, she is setting a path and encouraging brands to go this way since they'll have support. Also, she has been a strong supporter of sustainable fashion throughout her life. For her, it is important that everyone think about what's behind the clothe when they buy it; that is, one must think about the whole process and try and be as respectful of the workers and the environment as possible. She also believes clothes are made to be worn out, not just thrown away when wore once. Her point of view is and has been really on the edge of sustainable fashion since it gathers all its main principles: a respectful and green production and distribution line, and a complete life for the clothe.
If you are interested in her standpoint, check this interview out ! https://eco-age.com/news/life-i-know-it-suzy-menkes
Versace
As explained in our latest article (https://directimex.com/en/sustainable-fashion-helsinki-milan-fw/#more-9506), Versace has been awarded with the CNMI (Camera Nazionale della Moda Italiana, ie National Chamber of Italian Fashion) in Recognition for Sustainability. This follows changes implemented by Donatella Versace, artistic director since 1997. Basically, the sustainable approach of the brand has three pillars, which work together: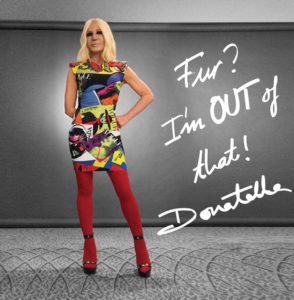 Empowering human kind, that is developing diversity, promoting young talents and build a culture of sustainability. In a nutshell, it aims at promoting sustainable values throughout Versace's team so that they work at their best according to the values Donatella has set her mind on protecting.

Promoting Italian excellence, that is promoting Italian craftsmanship and help skills be passed on from a generation to another. It also means that the final product should be as qualitative as possible -enabling it to last long-, with great care for details.

Disrupting luxury positively, that is having a new kind of supply chain, more sustainable raw materials whether because they come from sustainable sources or because some materials are banned, such as fur. This also includes paying close attention to the provenance and conditions under which all its products are produced and sourced to ensure adherence to the highest standards.
One can see that the three pillars go together: by putting the human at the heart of the production process, it enables artisans to share the values Versace stands for and to develop and pass on their craftsmanship, while having more and more sustainable products thanks to a new kind of supply chain.
To conclude one shall encourage this sort of initiatives, because they are the only way the fashion industry is going to look toward sustainable fashion. It is truly amaizing that well-known fashion houses like Versace or well-known personalities of the fashion world are coming together to stand up for sustainable fashion.
SOURCES :
https://www.harpersbazaar.com/uk/fashion/fashion-news/news/a40057/the-green-carpet-fashion-awards-will-take-place-for-the-first-time/
http://lifestyle.inquirer.net/206104/master-italian-cobbler-shoes-how-a-ferragamo-shoe-is-made/
https://en.wikipedia.org/wiki/Salvatore_Ferragamo
https://www.versace.com/international/en/world-of-versace/stories/sustainability/